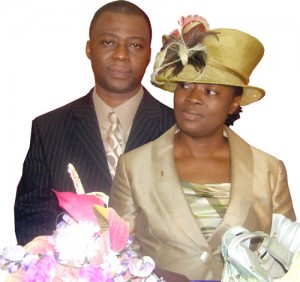 Dr Olukoya is my father in the Lord and my spiritual deposit and training is from him. I am truly blessed to call him father, thankful and highly favored to be one of his special daughters. Mountain of Fire has trained me to be Gods warrior. I will recommend anyone who wants to be victorious in this season to invest in the numerous publications Daddy has written to teach our hands to war and our fingers to fight. MFM has thousands of Churches worldwide. Endeavor to visit any MFM church in your city and see what prayer is all about. (See links below.)
CLICK HERE TO VISIT MOUNTAIN OF FIRE & MIRACLES MINSITRIES HEADQUARTERS
MFM Location Headquarters
13, Olasimbo Street
Onike, Yaba.
Lagos. Nigeria.
234-1-7747198
MFM was founded in July 1989 at the home of Dr. D. K. Olukoya with 25 people at the first service. The Church later moved to No. 60, Old Yaba Road, Alagomeji, and finally to the present Headquarters site on 24th April 1994.
Mountain of Fire and Miracles Ministries is a full gospel ministry devoted to the Revival of Apostolic Signs, Holy Ghost fireworks and the unlimited demonstration of the power of God to deliver to the uttermost.
Absolute holiness within and without as the greatest spiritual insecticide, and a pre-requisite for heaven is taught openly. MFM is a do-it-yourself Gospel ministry where your hands are trained to wage war and your fingers to do battle (Blessed be the Lord my strength, which teacheth my hands to war, and my fingers to fight: – Psalms 144:1 (KJV)).
CLICK HERE TO VIEW MOUNTAIN OF FIRE & MIRACLES MINSITRIES LINKS
Rev Mosy Madugba is a father and mentor. Always available to teach me deeper truth especially in the area of territorial warfare and intercession. He has exposed me to great ministry platforms including Prayer Quake. I thank God for his and Mommy Gloria's mentorship and love. They have opened their hearts and home to me anytime. I am truly blessed to have them in my life.
Rev. Mosy U. Madugba is currently the Intentional Head Coordinator of Ministers Prayer Network – a Global Apostolic and Prophetic Network of Christians in Church, political, economic, academic and social leadership positions in over seventy countries around the world. He is the founder and International Director of Spiritual Life Outreach, Inc. – an international indigenous evangelistic and missionary organization which owns two Ministry Colleges and has missionaries in different parts of Europe and Africa.
He is the Executive Director of Africa Leadership Institute with Directors from Nigeria, Ghana, Liberia, Sierra Leone, Cameroon and South Africa.
He has been a Christian leader since 1971. He is a pastor to over 2, 000 ministers comprising of pastors, bishops, apostles, prophets, teachers and evangelists around the world. He has travelled to various parts of the world for either missions, evangelism, or to speak at conferences. He leads large evangelistic crusades and hosts annually over 25, 00 ministers in Global and National Prayer and leadership conferences. He invented the word "Prayerquake" used for his prayer conferences. He is an attested Apostle of the Lord Jesus Christ, and a strong Prophetic voice.
He has ministered to several Heads of nations including the Presidents of Nigeria, Ivory Coast, Liberia, Sierra Leone, Israel and Ghana, and the Prime Minister of Australia and key political leaders form other countries on one on basis and at seminars and conference settings. He has facilitated successful city and regional transformational moves with remarkable testimonies.
CLICK HERE TO VISIT THE OFFICIAL WEBSITE OF REV MOSY U MADUGBA
Rev Mosy and