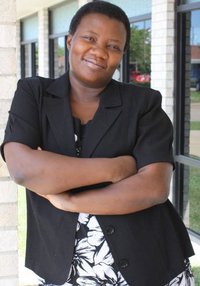 Welcome To Fire Power Ministries Deliverance Blog. Our Goal is to provide you with tools and resources to break free from the devils works and stay free.
If you are sick and tired of the enemy harassing you, you have come to the right place. We kick the devils behind and we don't take prisoners. We shoot and ask questions later.
Today is your Day For a Miracle
Feel free to browse through our blog and see what God has in store for you. Most of Our prayer points are from the works of Dr D. K. Olukoya
Click Here to visit our ministry page at www.firepowerministry.org to get more information about our Ministry.
Click here to visit our prayer blog at and subscribe to our news letter to receive prayer points and articles from us regularly.
The War has already been won but the battle ranges on. We are on the winning side. You will not be a casualty in this battle in Jesus name. You will win.
Psalm 18:36 – 40 Thou hast enlarged my steps under me, that my feet did not slip.
I have pursued mine enemies, and overtaken them: neither did I turn again till they were consumed.
I have wounded them that they were not able to rise: they are fallen under my feet.
For thou hast girded me with strength unto the battle: thou hast subdued under me those that rose up against me. Thou hast also given me the necks of mine enemies; that I might destroy them that hate me.
Dr Stella Gwandiku is a prophet of God to the nations.
Called and trained as a God's Warrior Princess by the Holy Spirit. She is a true daughter of Dr D.K. Olukoya of Mountain of Fire and Miracles ministries.
She is a successful physician with an active staffed practice in Alexandria, Louisiana. Her attitude toward demonic forces has been described as cut-throat, a warrior to the core . She believes her call as a prophetess is to teach God's wounded army of believers violent warfare- her motto "the violent taketh it by force"!
Dr Stella who grew up in a culture where open warfare with bold, generational demons and stubborn strongholds was commonplace, feels that violent prayer and open confrontation against the powers of darkness must be taught, learned and exercised by Christians for success and breakthroughs on various fronts in their personal lives, ministries and families.
Dr Stella devotes her life and resources to teaching believers everywhere to identify the source of spiritual weakness, deception and defeat and to learn strategies of warfare to enable them to get and maintain their own freedom.
Dr. Stella, has established a Christian resource center which supplies books, videos, CDs & other teaching materials to residents in her birthplace of Bali, Cameroon.
Also, she does crusades, health fairs, fund an orphanage scholarship program and provide microeconomics to aid local small businesses.
Dr Stella Gwandiku is the host of the Radio/TV program Fire Power.